Blended Mexican Chocolate: Large (20 oz)
Add Ice -1.5 cups
Add La Monarca Bakery Chocolate Mexicano Mix, measure according to tin
Add 4oz. Half & Half
Add all of the ingredients into the blender.
Once blended, place the beverage in a cup
Add toppings such as Whipped cream with 2 shakes of chocolate powder
Mexican Chocolate Frappe!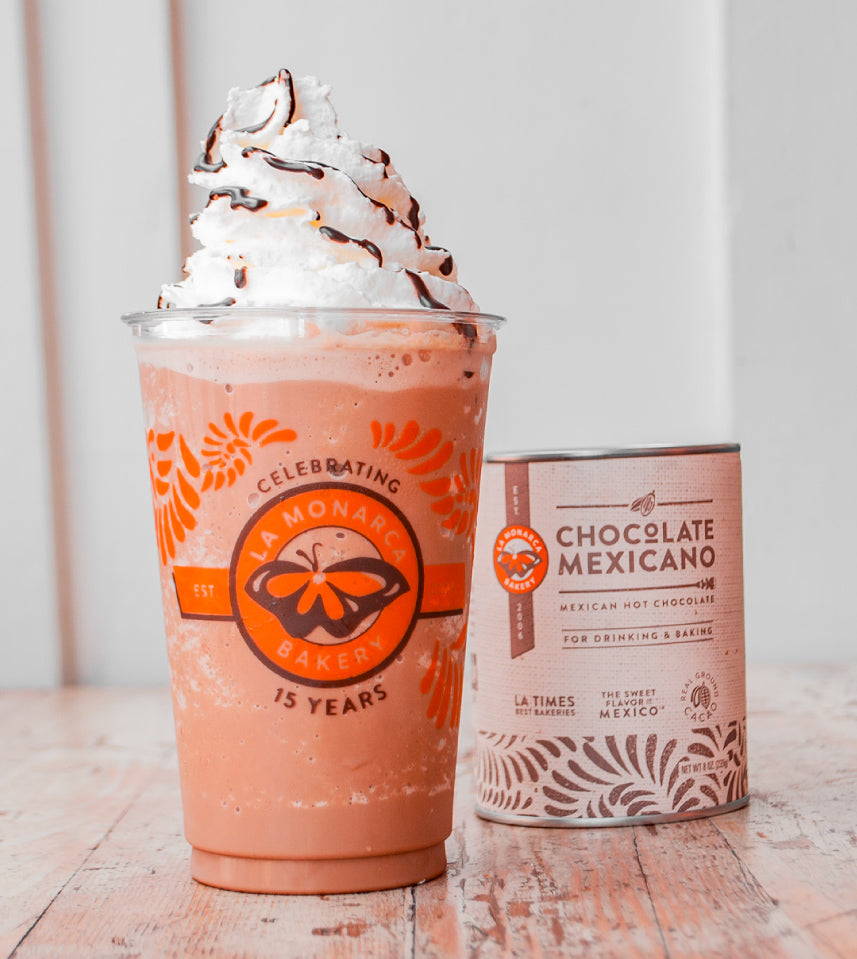 MEXICAN HOT CHOCOLATE FRAPPÉ
1 cup brewed Oaxaca Reserve coffee frozen into cubes
½ cup milk or milk substitute
Whipped cream (optional)
Just like Cafe de Olla, Chocolate Mexicano is traditional a hot, winter drink. But it's summer and we deserve Mexican Hot Chocolate year-round! Try a blended frappé by blending the ingredients above (minus the whipped cream), and enjoy it on the hottest of summer days!